BOARD OF DIRECTORS: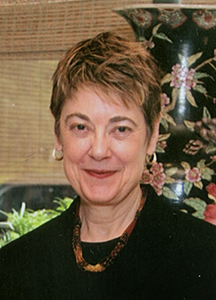 HELEN HARDACRE earned her doctorate from the University of Chicago in 1980. She has done extended field study of contemporary Shinto, Buddhist religious organizations, the religious life of Japan's Korean minority. She has also researched State Shinto and contemporary ritualizations of abortion in Japan. Before moving to Harvard in 1992, she taught at Princeton University (1980-1989) and Griffith University (Australia) (1990-1991).
Her publications include The Religion of Japan's Korean Minority (1984), Lay Buddhism in Contemporary Japan: Reiyukai Kyodan (1984), Kurozumikyo and the New Religions of Japan (1986), Shinto and the State, 1868-1988 (1989), Marketing the Menacing Fetus in Japan (1997), and Religion and Society in Nineteenth-Century Japan: A Study of the Southern Kanto Region, Using Late Edo and Early Meiji Gazetteers (2002) and Shinto: A History (2016). Her current research projects include a book-length study of Shinto history, a project concerning the issue of constitutional revision in Japan and its effect on religious groups, and the study of Japanese secularism.
Dr. Hardacre chairs and participates in several organizations related to HAWT's mission including Women, Gender and Sexuality Studies. In 2014, Dr. Hardacre was inducted into the American Academy of Arts and Science. In 2018, she was awarded the Order of the Rising Sun, Gold Rays with Neck Ribbon, from the Japanese government.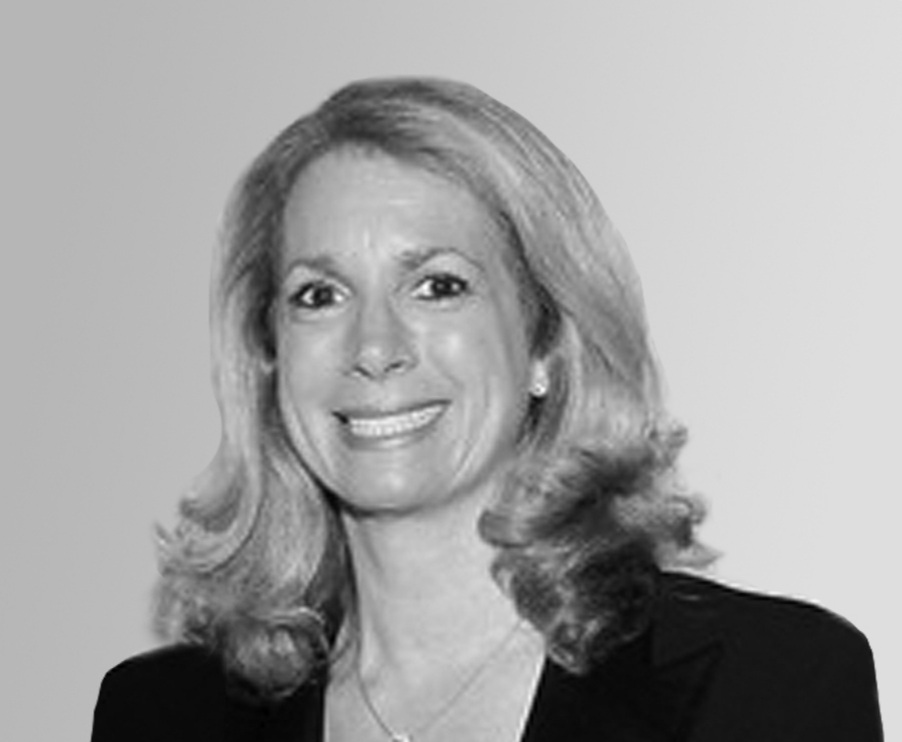 REBECCA SIEMENS SPOONER has been a community activist, fundraiser and advisor for more than three decades. She has overseen programs for Chris Evert Charities in partnership with the Drug Abuse Foundation of Palm Beach County (DAF), located on the Siemens-Evert Campus in Delray Beach, Florida. Each year DAF serves tens of thousands struggling with drug addiction by supporting recovery, drug-free living and mental well-being. She has been an advisor to The Chris Evert Pro-Celebrity Tennis Classic, which raises money for this program.
Ms. Siemens Spooner has had a major advisory and fundraising role in the Jewish Association for Residential Care (JARC) located on the Richard and Carole Siemens Jewish Campus in Boca Raton FL.  JARC provides programs and services to educate and empower individuals with intellectual and developmental disabilities.  In this capacity, she has helped JARC build homes for those in need.  As a sports enthusiast, fundraiser and community organizer, she has helped expand the sports team programs for Donna Klein Jewish Academy, Boca Raton High School, and other local non-profits.
As Developer and Director of Sales, Ms. Siemens Spooner is currently overseeing the building and sales of Akoya Boca West, a brand new luxury high-rise located inside the gates of Florida's Boca West Country Club, rated the #1 Private Residential Country Club in the World. She is a Partner at Siemens Group Realty, and has represented Southeast Florida clients for more than 30 years, including professional athletes and musicians.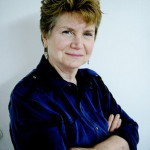 LINDA STEIN is a feminist artist, activist, educator and writer. She is the Founding President of the non-profit Have Art: Will Travel! Inc (HAWT) for Courageous Kindness, addressing bullying and diversity. HAWT currently oversees two traveling exhibitions: The Fluidity of Gender: Sculpture by Linda Stein (FoG) and Holocaust Heroes: Fierce Females – Tapestries and Sculpture by Linda Stein (H2F2). Additional exhibitions for travel include Sexism and Masculinities/Feminities: Exploring, Exploding, Expanding Gender Stereotypes (SMF);  Displacement from Home: What to Leave, What to Take (DC4); I Am The Environment; Facial Profiles: Sexuality and Averting the Gaze.
Stein's traveling gallery exhibitions are accompanied by lectures, workshops and interactive educational programs developed by a national Curricular Team of scholars in collaboration with Penn State University. FoG has been traveling since 2010, and H2F2 launched in 2015. By 2023, they will have gone to more than 50 museums, universities and institutions within the United States and abroad.
"My goal as an artist," Stein says, "is to use my art to transform social consciousness and inspire activism for peace, equality and diversity. With my androgynous forms and pop-culture icons, I invite the viewer to seek diversity in unpredictable ways, to 'try on' new personal avatars and self-definitions."
In 2018, Stein was honored as one of Women's eNews' 21 Leaders for the 21st Century. In 2017, Stein received the NYC Art Teachers Association/UFT Artist of the Year award, and in 2016, she received the Artist of the Year Award from the National Association of Women Artists for her "Outstanding Contribution to the Arts." Her art archives are at Smith College and the Linda Stein Art Education Collection is housed at Penn State University. Starting in Spring of 2021 Penn State has endowed, in perpetuity, an annual Linda Stein Upstander Award (with yearly awards starting at $1500) for scholars using Stein's archives to inspire the Bullied, Bullies and Bystanders to become Brave Upstanders for justice.
In 2016, Linda Stein edited an 84-page, full-color book, Holocaust Heroes: Fierce Females, published by Old City Publishing, including a foreword by Gloria Steinem and essays by notable international scholars and intimates of her ten selected Heroes. That same year, in another anthology, Stein's 9500-word autobiographical essay, cover design and multi-series art images served as a bridge between two poets for Laura Hinton's 2016  Jayne Cortez, Adrienne Rich, and the Feminist Superhero. In addition, there have been numerous published reviews and essays about Stein's work, written by the artist and others, as well as television and radio appearances.
Linda Stein has also been awarded grants and residencies from Squire Foundation, Memorial Foundation for Jewish Culture, Djerassi Foundation, Lower Manhattan Cultural Council, Hunter College, Virginia Center for the Creative Arts, Suffolk BOCES Arts and Humanities, and the America the Beautiful Fund. She has been awarded large-scale outdoor commissions at Portland State University in Colorado and East Hampton Airport in New York, has had work donated by Gloria Steinem to Smith College and Rutgers University, was invited to participate in the 2008 Adelphi University Outdoor Sculptural Biennial, and is in numerous museum and private collections.
Stein received her Master's Degree from Pratt Institute, Bachelor's Degree from Queens College (graduating cum laude with departmental honors), and attended the Art Students League, Pratt Graphics Center and the School of Visual Arts, all in New York. Linda Stein has been represented by Flomenhaft Gallery in Chelsea, New York from 2005 until 2017 and Longstreth Goldberg in Naples, Florida from 2005 to 2012. She has written for Huffington Post and other publications. She currently lives and works in Manhattan, East Hampton and Cambridge, MA.
 HONORARY BOARD MEMBERS:
LOREEN ARBUS
ABIGAIL DISNEY
LAUREN EMBREY
MERLE HOFFMAN
CAROL JENKINS
PATTI KENNER
PAT MITCHELL
ELLEN POSS
ELIZABETH SACKLER
GLORIA STEINEM
HAWT ADVISORY COUNCIL:
SUE GINSBURG: CHAIR
MARY BLAKE
BETH BOLANDER
SARAH CONNORS
MARILYN FALIK
EVA FOGELMAN
KAREN KEIFER-BOYD
MICHAEL KIMMEL
JOHN MCCUE
JEANIE ROSENSAFT
MENACHEM ROSENSAFT
LORI SOKOL
MARCY SYMS
CURRICULAR TEAM:
CHERI EHRLICH
ANN HOLT
YEN JU-LIN
KAREN KEIFER-BOYD
WANDA B KNIGHT
ADETTY PEREZ DE MILES
LINDA STEIN