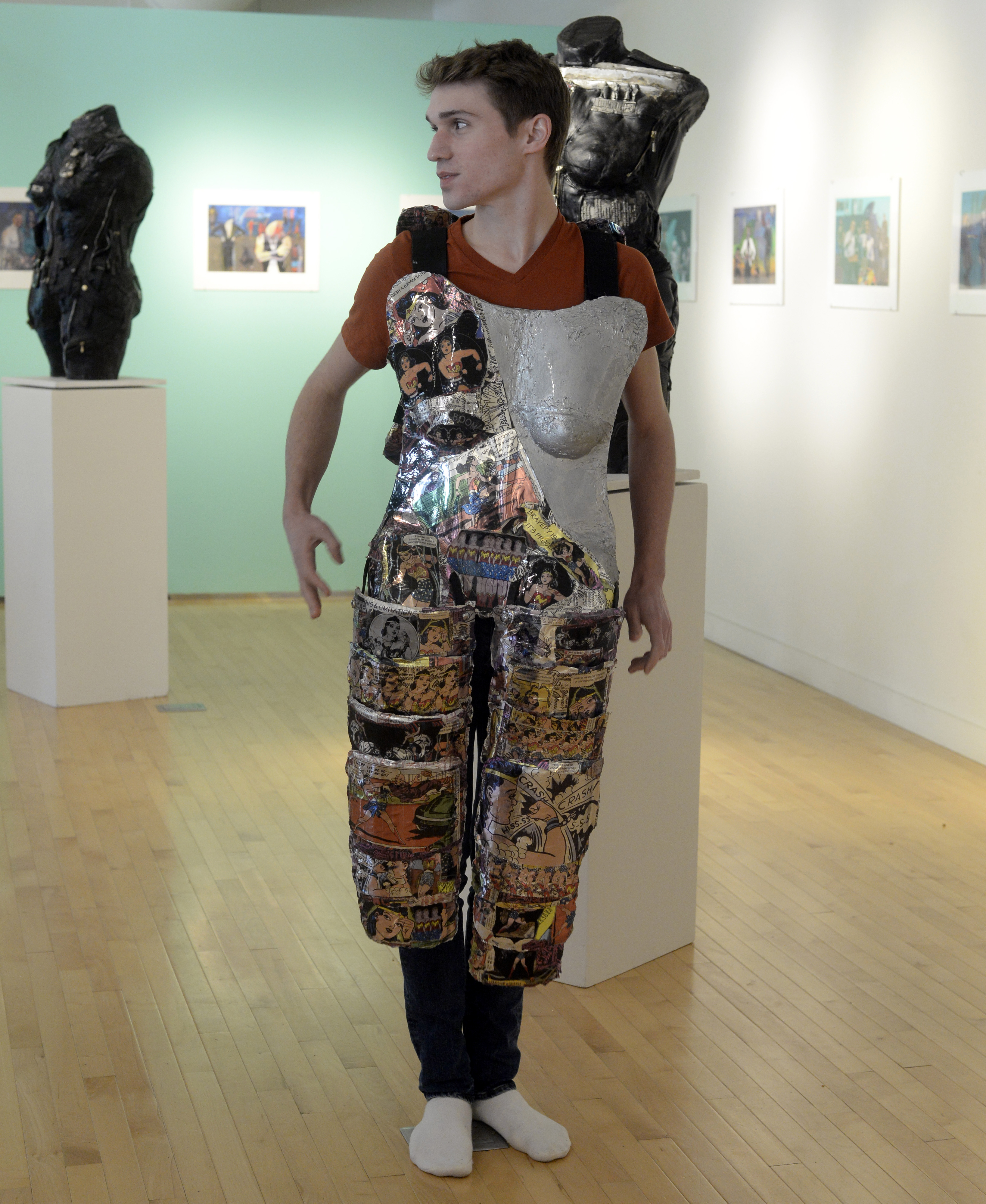 HAWT MISSION STATEMENT
TOUCH AND BE TOUCHED
WITH ART AS A CATALYST
to reach personal authenticity
with kindness and acceptance
of diversity in others.
Using art as a starting point HAWT envisions justice by addressing issues of power/vulnerability, masculinity/femininity, warmaker/peacemaker through the lens of victimization and oppression, including racism, sexism, ableism, classism and trans/homophobia.
Through exhibits, lectures, workshops, performances, books, essays, educational programs and websites, HAWT inspires the Bullied, Bully and Bystander to become the Brave Upstander and Everyday Hero.
WHAT WE DO
Have Art: Will Travel! (HAWT) is a non-profit 501(c)(3) corporation. It is a collaborative arts organization founded in 1972 by artist-activist Linda Stein, and incorporated in 1978. It offers visual and tactile programs that foster social change, equality and diversity through its exhibitions, lectures, performances and educational programs.
Two of these programs are currently traveling from 2010-2020 to more than forty museums, institutions, and universities around the country and abroad. One of these, called The Fluidity of Gender: Sculpture by Linda Stein, is comprised of sculptures, four looped videos and limited-edition prints. The event includes a lecture by the artist, and is accompanied by body-swapping performances by local participants who don Stein's wearable sculptures. As with all of HAWT's exhibitions, it has an extensive educational component, with a website of scholarly research and student encounters, as well as catalog, and looped videos.
A third exhibition, now getting ready to travel, is called Displacement From Home: What To Leave, What To Take – Cabinets, Cupboards, Cases and Closets by Linda Stein. This takes the artist beyond her Holocaust involvement, to issues of global displacement and to more expressionistic art which addresses traumatic memory and loss, as well as the solace of sanctuary and safety.
Additional exhibitions are in the works with I am the Environment, Sexism/Masculinities/Femininities, Superhero Icons, and others.