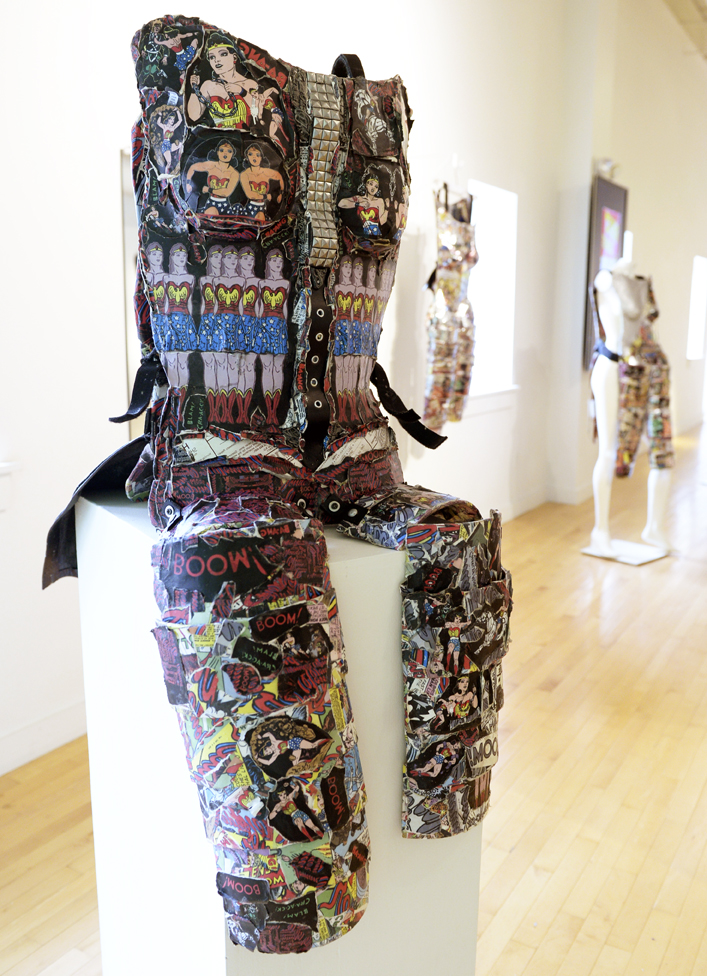 The Fluidity of Gender: Sculpture by Linda Stein
From 2010 – 2025, The Fluidity of Gender will travel to more than 24 museums and universities around the country, including the Alexandria Museum in Louisiana, the Spiva Art Center in Missouri, Wenatchee Valley College in Washington, Vanderbilt University in Tennessee, Flomenhaft Gallery in New York, GCSU Museum in Georgia, Penn State and Muhlenberg in Pennsylvania.
The exhibition explores the continuum between the binaries of masculinity and femininity, while inspiring the compassion, empathy and bravery it takes to become an upstander rather than a bystander. HAWT asks people to re-invent and visualize bravery for themselves, to look at the armor they wear, the safety they seek. The artist says, "with my androgynous forms, I invite the viewer to seek out diversity in unpredictable ways, to 'try on' new personal avatars and self-definitions, knowing that every new experience changes the brain's structure and inspires each of us to a more authentic self."
The artist's lecture The Chance to be Brave, The Courage to Dare OR Slamming Gender Stereotypes, Crash! Boom! Bang! is inspiring and fast-paced (half-hour plus Q&A), with more than a hundred video and still images to address issues concerning gender, oppression, bullying, strength, power and justice in contemporary culture. Stein uses her experience being "duped" into appearing in the movie "Borat" and scenes from "30 Rock" as teaching moments against bigotry and bullying. 
Have Art: Will Travel! contacts participants local to each venue and asks them to create a body-swapping performance for the gallery reception. This consists of a dance, skit, or poem, which addresses bravery and bigotry, masculinity and femininity. Performers don wearable Stein sculptures and create new identities and storylines using verbal and body language.